Day twelve seems it should have some significance, given the 12 days of Christmas song and traditions!
Ornament calendar
Behind tonight's ornament, we found that Merrit has a green elf friend! The two elves are ringing the Christmas bells, and we got to make a bell to hang on the ornament tree.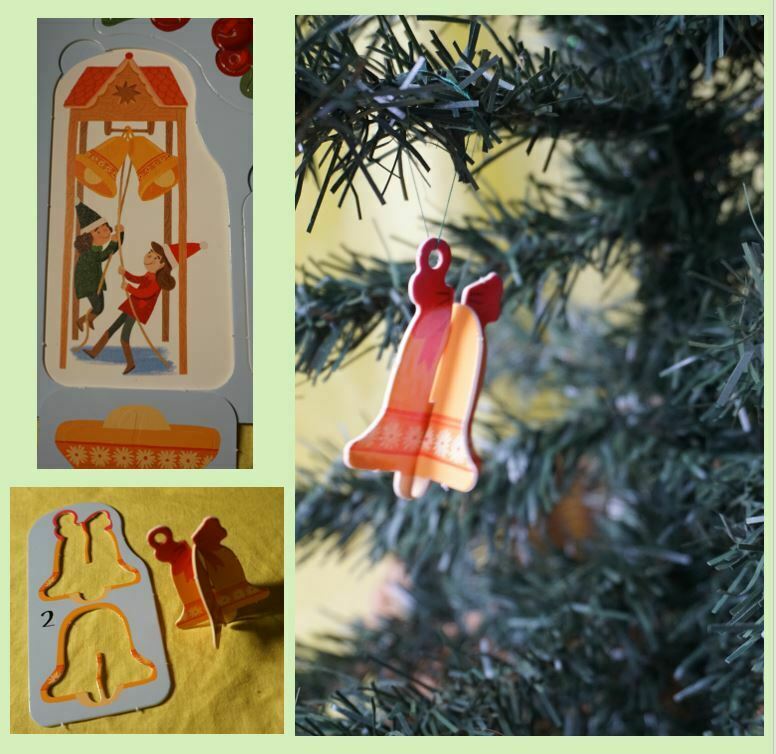 Lego City
More suitable in an Aussie summer than a northern winter, today my son made an ice-cream stand from behind flap 14. It does look a little strange near the woman with a snow shovel, but it is a cute little stand and has tempted us all to grab an ice-cream…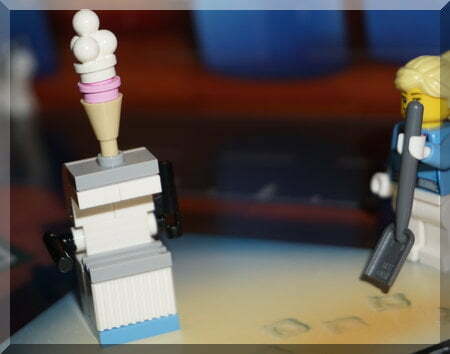 Lego Friends
This is another of those advent calendar items you just have to ask why? Tonight, my daughter found the pieces to make a large, blue trophy – although my husband was reminded of the Star of David and a Hanukkah candelabra. I'm wondering it this is again a representation of one of the Friends, but surely we could have a symbol of her sport instead of the winning cup?
Anyway, it is colourful and took a bit more skill to construct so my daughter is happily adding this to her collection of decorations.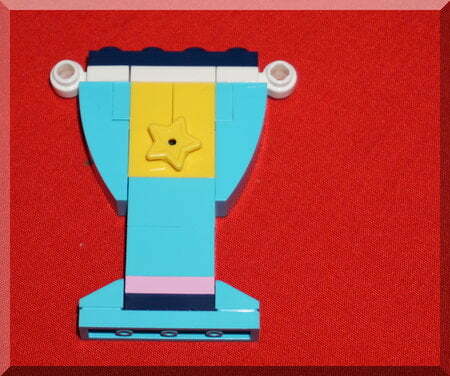 Christmas book
Tonight we are going to enjoy reading Santa's busy night and look for the details in the illustrations (given the plot is a little simple for us non-toddlers!)