Jump to recipe
A friend gave me this Pepparkakor recipe a few years ago and I have finally tried making some of these biscuits a few times this year.
Pepparkakor are a Swedish Christmas biscuit that somewhat resembles gingerbread – Kakor is equivalent to biscuit or cookie in Swedish.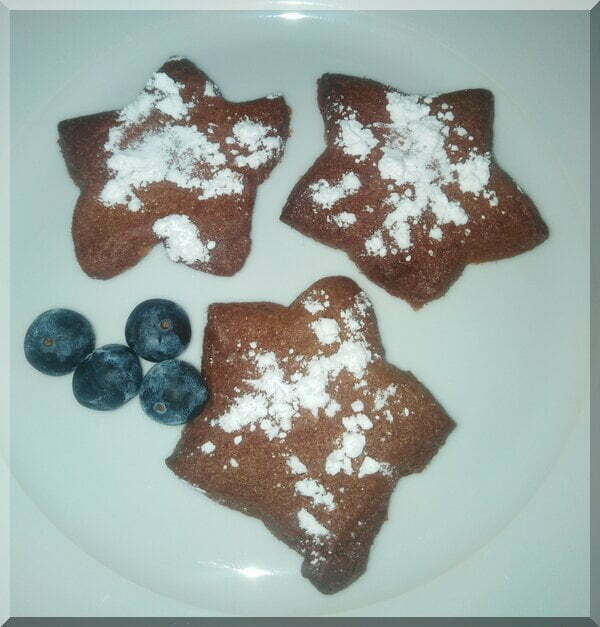 While the recipe I was given said it made 20 biscuits or kakors, I have found it makes heaps more – and it would want to with the amount of flour and sugar involved! As it is hard to halve this recipe (given it uses one egg), I make the full recipe and then freeze half of it to cook another day – I still get 30-40 biscuits per batch depending on the size of cutter I use.
Pepparkakor (Swedish ginger biscuits)
Makes 60-80 biscuits
Pepparkakor ingredients
250g butter
300g caster sugar
1 egg
1 tablespoon golden syrup
4 tablespoons orange juice (about 2 oranges)
3 teaspoons orange zest (about 2 oranges)
550g plain flour
2 teaspoons bicarbonate of soda
2 teaspoons ground cinnamon
2 teaspoons ground ginger
2 teaspoons ground cloves
2 teaspoons ground cardamom
icing sugar for decoration (optional)
Method
Prepare baking trays and turn your oven onto 200oC.
Cream the butter sugar (that means mix it thoroughly until it is a light yellow colour).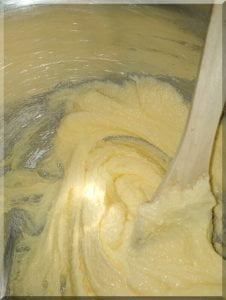 Stir in the orange juice and zest. Then add the egg and golden syrup.
Add in the spices (cinnamon, ginger and cloves).
Stir in the flour and bicarb soda until everything is combined.
You can work with the dough straight away, but it is easier to work with if you chill it for an hour or more before working with sections – particularly on warm or hot December days!
Put about a quarter of the dough onto a floured board/bench and roll it out to about 0.25cm thick. Cut out biscuits with Christmas shaped cutters and place onto your trays.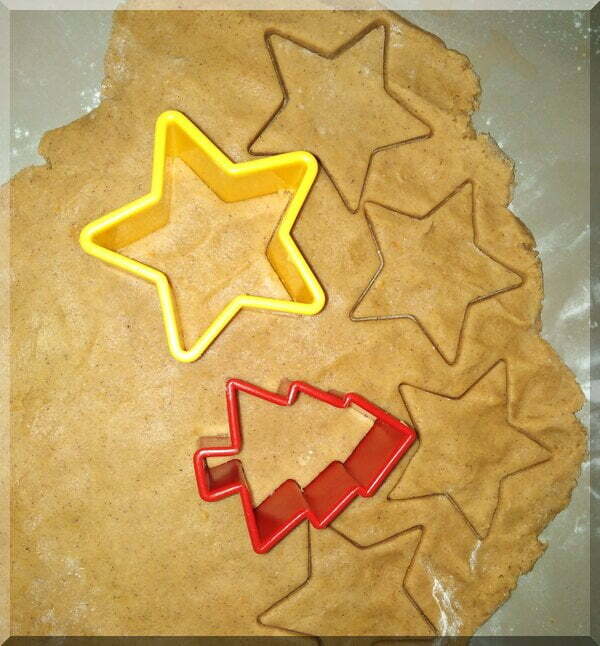 Combine the dough scraps and roll it out again to cut more biscuits. Then use the remaining dough (or put some aside to use later – make sure to wrap the dough well before freezing it).
Bake the Pepparkakor in the oven for 8-10 minutes.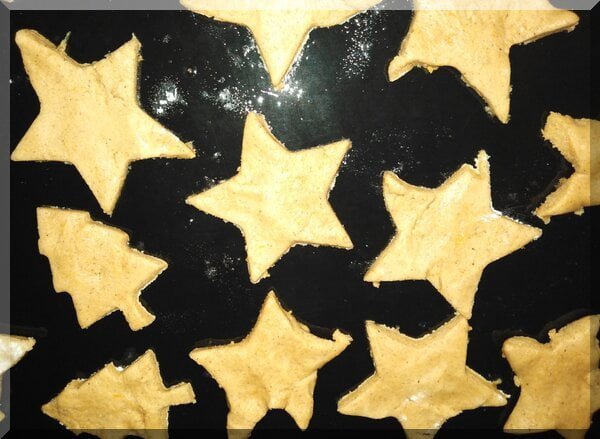 I made some biscuits with red and green sanding sugar – due to the darker colour of the spices, the colour doesn't show a lot on the final biscuits but it was fun to try!
Place biscuits onto a cooling rack to cool.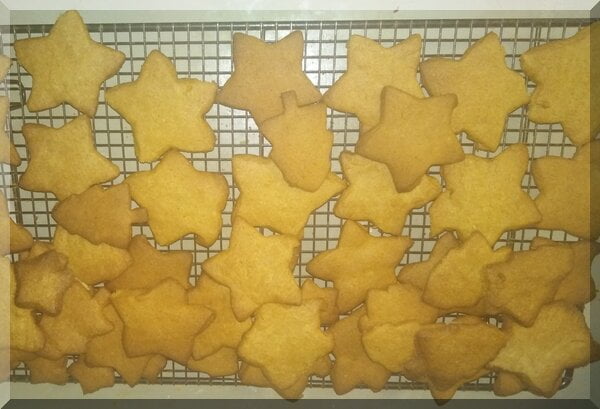 These biscuits have a lovely spiciness to them that has pleased everyone I've shared these with. As soon as they tasted one, my children were begging me to make more!
Traditionally dusted with icing sugar to serve, these biscuits are nice plain, with coloured sugar or with decorative icing, too.
A simple icing made of icing sugar and orange juice is my favourite way to eat these – I find the orange complements the biscuits beautifully.
You can make these biscuits thicker, put a hole in them with a skewer before cooking, and use them as decorations on Christmas trees.