by Heath McKenzie
Illustrated by Ada Grey
Lake Press, Melbourne, 2019
Age group: 2 to 5 year olds
Format: 14 page board book with lift the flaps
Doing some Christmas shopping recently and I came across this cheeky little book which we're giving to our young nephew. It was first published this August so it is quite a new Christmas book.
The story
It's a board book so not much of a story other than trying to predict who owns the bum sticking out from the flap.
My review
My nine year old read this to her brother and I last night, and we all laughed!
Sure the kids found it a little easy to guess whose bum it was on most pages, other than the names (I mean it is a bit hard to know which reindeer is which from their bum and they expected the snowman was actually Frosty).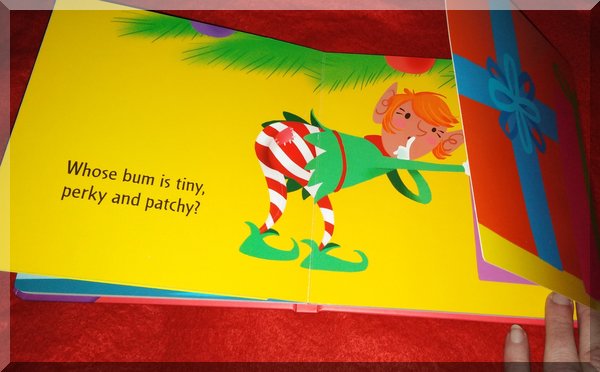 I like that each bum is sticking out from something different, be it a fridge, a gift or a Christmas pudding! And the kids just kept giggling at the bums, of course!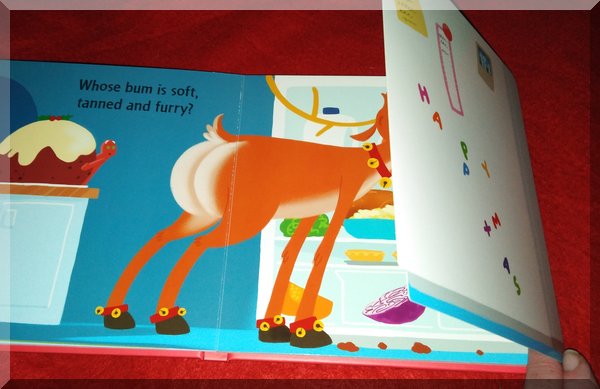 The pages are thick and sturdy so can cope with little fingers turning and opening the flaps, but the flaps themselves are obviously not as thick as a full board book so make a judgement on the child's ability to treat books gently, or not!
Would I recommend it? It's a bit cheeky, but that's what makes it fun! SO yes I recommend it for little people, but perhaps put it away for visitors without a sense of humour!